Topwood have seen an increase in demand for confidential shredding caused by the introduction of the General Data Protection Regulation (GDPR) that came into force on 25th May as part of the new Data Protection Act 2018. Organisations have recognised that confidential shredding is a key component when staying compliant with GDPR, particularly high security shredding.
Topwood Ltd have recently been awarded the confidential shredding contract for Herefordshire Council. Topwood will be providing a regular mobile on-site shredding service to numerous office locations around Hereford, cross cutting paper documents to the highest security standard DIN 66399 level P-4.
Here at Topwood, we are pleased to announce we have recently renewed our IS0 27001 accreditation for another year. ISO 27001 is an information security standard regulated by the International Organisation for Standardisation. The standard accreditation includes data handling standards such as shredding EN15713, scanning BIP008, storage BS5454 and staff vetting BS7858.
In the TV series Back to the Floor the boss from some of the UK's biggest firms went out to do the work that hundreds of their employees do everyday. Tom Gilruth (MD Topwood Ltd) has just completed a week with one of Topwood's mobile shredding crews. The TV series was entertainment but going back 'to the coal face' is a serious way for business owners to view their business. read on to to find out why.
The deal which was completed in August 2016 demonstrates how the market is becoming polarised. This and other recent acquisitions have consolidated the market to a few one-size fits all mega players while smaller independent shredding firms offer bespoke service driven solutions. Shred-It was thought to be the largest and now Restore latest acquisition means it is closing in on the number one player.
The General Data Protection Regulation (GDPR) will apply in the UK from 25 May 2018. The GDPR places more liability on data controllers to ensure appropriate security of their data, including protection against unauthorised or unlawful processing and against accidental loss, destruction or damage, using appropriate technical or organisational measures. Article 5(2) requires that "the controller shall be responsible for, and be able to demonstrate, compliance with the principles."
The ICO has launched a new tool for SMBs to asses their compliance with the Data Protection Act, but what is it? How will it help your business? Read on to find out more.
Tom Gilruth (MD) is pleased to announce that Topwood have been shortlised for a prestigious Shropshire Business Award.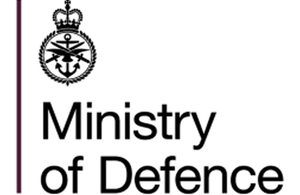 We are pleased to announce that we have been ISO 9001 certified for another three years. ISO 9001 is a Company Quality Management Standard, which ensures our customers receive the highest quality of service.
We are glad that Topwood ensure all staff are professionally trained and are fully vetted. Terrible news about the fraud investigation surrounding a man who worked for a document shredding company and who did not destroy bank records but instead shared them with thieves, according to court documents. 
---