The deal which was completed in August 2016 demonstrates how the market is becoming polarised. This and other recent acquisitions have consolidated the market to a few one-size fits all mega players while smaller independent shredding firms offer bespoke service driven solutions. Shred-It was thought to be the largest and now Restore latest acquisition means it is closing in on the number one player.
Do you remember the TV series Back to the Floor? Each week the boss from some of the UK's biggest firms go out and do the work that thousands of their employees do everyday! Last week Tom Gilruth (MD Topwood Ltd) was back on the road working with one of the shred truck crews. The TV series was entertainment but going back on the road was serious business for Tom - find out why.
The GDPR applies to data 'controllers' and 'processors' operating within the EU and was due to become effective in May 2018. The GDPR was due to supersede the requirements of Data Protection Act. Following the UK referendum to leave the EU the Government will need to consider the impact GDPR and whether it will apply within the UK.
The ICO has launched a new tool for SMBs to asses their compliance with the Data Protection Act, but what is it? How will it help your business? Read on to find out more.
Maintaining proper document management records is important to avoid situations like one of Alberta's Government offices have experienced, only after being informed by an anonymous whistle-blower.
Tom Gilruth (MD) is pleased to announce that Topwood have been shortlised for a prestigious Shropshire Business Award.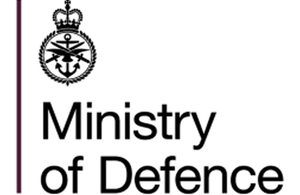 We are pleased to announce that we have been ISO 9001 certified for another three years. ISO 9001 is a Company Quality Management Standard, which ensures our customers receive the highest quality of service.
We are glad that Topwood ensure all staff are professionally trained and are fully vetted. Terrible news about the fraud investigation surrounding a man who worked for a document shredding company and who did not destroy bank records but instead shared them with thieves, according to court documents. 
---