At the end of 2017 the ICO announced a charity employee had been prosecuted for taking and sharing personal details of 183 people including their date of birth, telephone numbers, medical information and full names. The individual was fined £1860.25 and a £15 victim surcharge for breaching Section 55 of the Data Protection Act 1998. Read on to find out how this could change with the upcoming General Data Protection Regualtion enforcement.
The holidays are a vulnerable time for any workplace. Employees can be distracted and absent from the office. There can be visitors and contractors in the offices; leaving confidential documents and information vulnerable to prying eyes. Find out 6 strategies to help keep your workplace secure throughout the festive season.
Here at Topwood, we are pleased to announce we have recently renewed our IS0 27001 accreditation for another year. ISO 27001 is an information security standard regulated by the International Organisation for Standardisation. The standard accreditation includes data handling standards such as shredding EN15713, scanning BIP008, storage BS5454 and staff vetting BS7858.
Did you know you can face large fines for being nosey? Organisations are being warned by the Information Commissioner's Office to implement better processes to prevent their employees from accessing personal documents and files without valid or legal reason. Read on to find out more…
It can be difficult to decide what needs shredding and what doesn't. With the advances in technology, electronic media are becoming just as important to destroy. Read on to find out what and what not to shred...
The number of firms who claim to offer 'free' document shredding for sensitive commercial waste has grown in recent years. Beware...these firms regard shredding services as a useful bolt-on to their existing service portfolio and may not have your data security as their primary concern. There is a real risk in using free services and the potential costs dwarf the charges of using a professional data destruction service. We explain why...
One of Topwood's high security shred trucks was available for the public to take advantage of on Saturday 14th October for our free community shred event held at Morrisons' Car Park in Wrexham, Ruthin Road. Read on to find out more.
Topwood's dual shredding consoles are a new addition to the equipment and supplies for our regular document shredding customers. These consoles can provide customers with the benefit of storing both documents and electronic media safely in the same unit (in separate compartments) ready for when Topwood's vetted staff arrive to empty into our mobile shred trucks.
No, you do not need to remove staples and other stationery prior to shredding as this is costly, time consuming and can pose a breach of security. Our document shredders can shred through staples and all types of stationery. Failure to remove staples could jam your office shredders and causes burn outs. Using a professional shredding company like Topwood means our industrial paper shredders can tear through your documents saving you the hassle of removing them. Read on to find out more.
The cost of shredding depends on a number of key factors, such as: how much there is, how accessible it is, what the postcode is and whether on-site or off-site shredding is required. Topwood are able to provide on-site shredding and off-site shredding services for both paper shredding and media shredding. We can also offer off-site product shredding for the destruction of uniforms and branded products.  Read on to find out how we work out our prices for your confidential shredding.
The Data Protection Bill was published in Parliament last week (14.09.17) by Digital Minister Matt Hancock. The EU's GDPR are fully incorporated into UK law under what will be known as the the Data Protection Act 2018 - due to come into effect in May-18. One of the biggest differences from The Data Protection Act is the greater liability placed on data processors, which if breached could result in much higher fines of €20 million or 4% of a firm's global turnover (whichever is greater). We have created a guide to GDPR and Data Destruction for your information.
Yes. All of our customers receive a contract with their quotation. Under the data protection act it is a requirement for data controllers to have written contracts with all their processors. The purpose of the contract is to establish the security processes and controls in place to protect data. As a professional shredding company (processor) we will supply you (the controller) with such a contract. Read on to find out more.  
In the TV series Back to the Floor the boss from some of the UK's biggest firms went out to do the work that hundreds of their employees do everyday. Tom Gilruth (MD Topwood Ltd) has just completed a week with one of Topwood's mobile shredding crews. The TV series was entertainment but going back 'to the coal face' is a serious way for business owners to view their business. read on to to find out why.
The Data Protection Bill was published in Parliament last week (14.09.17) by Digital Minister Matt Hancock. It fully incorporates the EU's GDPR and when the Bill is passed into law it will become the Data Protection Act 2018. The new Act will affect almost every business - are you prepared? If not, read our latest blog...
Take our quiz to see how much you know about Data Security...
Did you know that we plant at least 100 trees a year to give back to the environment? Read the full story here.
Have you lawfully disposed of student records during the summer break? If not, you'll want to give our blog on 'keeping school's safe' a read... 
We're breaking down Quality Standard ISO9001 in our recent blog...
We outline whether or not self-storage is right for your business in our recent blog...
We take a look at the worst shredding and destruction disasters in this blog.
We take look at why shredding documents is so important within this blog...
With the high number of security breaches recently, this blog takes a look at how to prevent criminals from stealing private information...
The Centre for the Protection of National Infrastructure, CPNI, (the UK Governments' authority for protective security advice), has a new standard that organisations (government, law enforcement, NHS, schools etc) must comply with regarding the disposal of sensitive assets. Organisations will only be able to engage contractors who been approved to comply with 7010 under the CPNI's Destruction Services Assurance Scheme.
At this time of year businesses review their goals to make a fresh start for 2017. Another way to make a clean start for the new year is to clear out unwanted paperwork and files. Keeping obsolete paperwork could actually be a risk to your business.
The deal which was completed in August 2016 demonstrates how the market is becoming polarised. This and other recent acquisitions have consolidated the market to a few one-size fits all mega players while smaller independent shredding firms offer bespoke service driven solutions. Shred-It was thought to be the largest and now Restore latest acquisition means it is closing in on the number one player.
The General Data Protection Regulation (GDPR) will apply in the UK from 25 May 2018. The GDPR places more liability on data controllers to ensure appropriate security of their data, including protection against unauthorised or unlawful processing and against accidental loss, destruction or damage, using appropriate technical or organisational measures. Article 5(2) requires that "the controller shall be responsible for, and be able to demonstrate, compliance with the principles."
A Corporate Social Responsibility (CSR) Policy defines an organisation's commitment to the community and environment within its sphere of influence.
Yes, if the correct procedures are followed when creating images from the original documents & data. Read on to find out more.
Many businesses think storing documents in back offices and storerooms is a low cost option.  In fact, keeping documents and files incurs a huge cost and bulk shredding will improve the efficiency of your workplace.  Read on to find out more. 
On-site shredding is done at your workplace. It guarantees the shortest chain of custody and so, by definition is the most secure option. This contrasts with off-site destruction (when confidential waste is collected and taken away) which has a longer chain of custody. The shorter the chain the less chance of a security breach. Read on to find out more. 
Filing systems can get quite complicated, especially when there are multiple levels. We can store files down to file level to make searching and management easier. Read on to find out more.
Off-site Document Storage can offer many benefits including enhanced security, increased office space and improved efficiency when retrieving your files. Read on to find out about the key stages of organising your off-site storage with Topwood.
When you first set up your off-site storage, you will need to record what files are in each box. Read on to find out more.
When you need to retreive documents simply contact us, or order online and we will pick them from storage. Files are then scheduled for delivery to your office on an urgent, same-day or next-day basis.  If you choose our scan on demand service, documents are selected, scanned and available for download within 30 minutes of a request. Read on to find out more.
The ICO has launched a new tool for SMBs to asses their compliance with the Data Protection Act, but what is it? How will it help your business? Read on to find out more.
Our process in three simple steps:
 Read on to find out more.
Ever wondered how we store documents at Topwood? We can store them in boxes, files, as single documents, or lever arch files. Read on to find out more.
We store boxes regardless of their type, size and style. However, we cannot accept boxes that are split or in any way fail the basic function of containing confidential information.  Likewise boxes that are overfilled or have broken handles may pose manual handling risks and so, with the customers consent, are reboxed.  Our boxes are usually cheaper in the long-term. Read on to find out more.
Self-storage costs are fixed according to the size of the unit available. Our archive storage provides the space you actually need. Other services we provide include free collection, retrieval and delivery, online access to documents, and secure destruction. This contrasts with self-storage where these services have to be managed by you which is time consuming and costly. Read on to find out more.
Topwood's storage facilities offer a wide range of secure storage services to standard PD5454. PD5454:2012 is the most up to date British Standard for storage of documentation as well as the storage of media such as CD's, hard drives, tapes etc. Here at Topwood, we can store all sorts of documents, data, and business items; everything from deeds to financial documents. Read on to find out more.  
If your company suffers from poor record management, a move to online filing makes managing your files in our storage system easy.  With a secure login you can search for, edit, make requests and recall files.  It also allows you to approve the destruction of files, simply by clicking your mouse. Managing files online keeps errors to a minimum and the reduced admin allows staff more time to focus on customers. Read on to find out more.
PD5454 sets out best practice in how documents and data should be stored.  The standard is the benchmark for compliance managers to use when conducting due diligence and assessing the suitability of storage companies. Read on to find out more.
Topwood offer secure uniform destruction, either onsite of offsite, to protect your brand security. Our high-security shred truck will destroy all traces of brand identity, ensuring that clothing and accompanying staff items cannot be re-used. Read on to find out more. 
Topwood is an independent document shredding firm based near Whitchurch in Shropshire with a core customer base in the West Midlands, North Wales and the North West.  A number of national shredding contracts demonstrates that we can provide scheduled shredding services UK-wide. Our membership with The Shredding Alliance ensures we can provide full UK coverage on a next-day basis. Read on to find out more. 
We have flexible payment methods and can accept payment from credit, debit and purchasing cards. Card payments are ideal for one-off shredding jobs.
The law requires proof of destruction of confidential paperwork. This can be in the form of a "Certificate of Destruction". Our article explains what it is, why it is important, and how you obtain yours after your shredding service with us.
Our high security shredder can destroy lots of items, can you guess what the shredded fragments used to be?
One of the first questions you will ask yourself when you consider looking for an industrial shredder hire firm is "what is the difference?" Office shredders take up time, money, and valuable resources that could be used to grow your business, not to mention the risk of security breaches. Read on to find out more.
Find out where our next Free Shred Event will be, and view our previous community events. 
We like to get involved in numerous community events which we advertise through our social media pages in the run up to an event. So make sure you go and follow our social media pages.
Shredding Receptacles such as wheelie bins, consoles, sacks, and archive boxes are all collected from your business and the contents are shredded on-site. Our PDF downloads explain the process for each container.
We can provide shredding on a one-off occasion, or we can collect and shred on a regular, scheduled visit. Read on for more information about the benefits of both.
This resource is specifically for Human Resource professionals and managers to be used as a guide to Document Retention and scheduling.
When dealing with Waste Management, you may come across these abbreviations. You will need to know the codes for the type of waste you are managing when you fill in the mandatory Waste Transfer Note. Read on to find out more.
Lean process is identifying what the consumer values and how that value can be delivered in the most efficient manner.  Leading companies in the UK have streamlined by removing costs from 'back office operations'. Records management, if delivered efficiently, can add value to a business. Read on to find out more.
A quick assessment and our expertise will determine the best number of consoles and visit frequency. Once the consoles are in use we feedback to you their fill rate by weighing the contents as we shred. This information allows adjustments to be made to ensure you have the right 'console mix' for optimum waste management and cost control. Read on to find out more.
Superfast Fibre Broadband is great news: why?
When researching confidential shredding, you may want to know more about certain words you come across. We have created a glossary, and linked every entry to a relevant page on our website so that you can find out more.
Our lockable containers for the secure collection of unwanted confidential paperwork referred to as "consoles" or "shredding receptacles", are slightly lower than a 3 drawer filing cabinet:
Shred sacks to transport confidential paperwork in. Poly prop is a type of durable plastic.
Find out more: FAQ: Do you provide sakcs for paper to be collected and shredded - Topwood Equipment and supplies
The secure destruction of products such as packaging, labels, or uniforms.
Find out more: Topwood Product Destruction
The secure destruction of items that hold digital data.
Find out more: Topwood Media Destruction
The legal requirement to adhere to government legislation and laws
Find out more: Topwood's compliance page
A common style of shredded fragment generated by office shredders.
Find out more: How could office shredders be a risk?
A truck or lorry specifically designed with a shredder inside, for the purpoe of onsite shredding.
Find out more: How our new shred truck will improve your service
To carry out security checks on an individual, such as a DBS check. Staff should be security vetted to BS7858. This level of vetting meets the requirements of shredding standard EN15713 and complies with HM Government Cabinet Office guidelines for Personnel Security Controls.
Find out more: Are your staff security vetted?
Capturing documents digitally using secure and advanced scanning techniques.
Find out more: Topwood's Scanning Service
When the destruction of confidential paperwork is done in a shred truck at your workplace.
Find out more: On-site Shredding   /   What is the different between on-site and off-site shredding?

When sensitive data is collected from its place of creation or storage and transferred to a different location where it is destroyed.  
Find out more: Off-site Shredding  /   What is the difference between on-site and off-site shredding?
A robust container with wheels that has a lock for the safe storage of confidential waste prior to secure disposal. The bins often have a 'letter box slot' in the lid to allow for the easy disposal of sensitive material.  An internal baffle plate ensures items cannot be retrieved once they are deposited.  These bins are usually provided as part of a secure onsite or offsite shredding service provided by a professional shredding contractor.  
Find out more: Topwood Equipment and Supplies
A specification for an information security management system.
Find out more: What is Information Security ISO:27001:2013? - Download centre: Compliance
The process to store, select, track, and log documents and paperwork using computer software.
Find out more: Document management: Scanning - Document management: Storage
The legislation relating to processing and protecting personal data regarding individuals in the UK.
Find out more: What is the data protection act?
Any individual or company who is subcontracted to process data on behalf of the data controller (office manager).  The processing of data includes its storage and handling and destruction, on behalf of the data controller. As a company that offers shredding, scanning and storage, Topwood is a security vetted data processor.
The individual or company who holds confidential data. This individual or organisation determines the purposes for which any personal data is processed. Data controllers are responsible for making sure that the processing of any data is compliant with The Data Protection Act.
A shredding technique where there are more than two rollers cutting in more than one direction to destroy items in a more secure manner.
 Find out more: Why should we consider cross cut shredding and is it safer?
A console is a lockable confidential waste bin for paper disposal and is a secure and efficient alternative to using office shredders. Consoles are used to store confidential papers until a shred truck arrives to shred them on-site. Topwood also have a dual shredding console available for media such as hard drives and disks.
The Chain of Custody (CoC) is the paper or digital trail from the first enquiry to the control, transfer and last stage of downloading a Certificate of Destruction.
A Certificate of destruction (CoD) confirms that a shredding service has been done, with the date, the company, and the director's signature. A CoD is required by law according to waste legislation. The certificate of destruction is the final stage of the chain of custody process.
A service that offers large amounts of archive paperwork or media to be destroyed.  A bulk shredding service may involve the destruction of anything from just a few archive boxes, up to many thousands of archive boxes stacked on hundreds of pallets. Topwood offer bulk product destruction, bulk document destruction and bulk media destruction.
The accumulation of historical documents or media usually stored in dedicated archive storage. Archive files may include old HR files, employee details, old bank statements, old hard drives. A rentention schedule will determine how long these records are kept in storage for. Often organisations will scan these to electronic copies on a scan on demand basis and destory the hard copies.
Where paper is destroyed into small fragments.
Find out more: Confidential Document Shredding
By working with local authorities and charities Topwood provides a free shredding service for destruction of personal papers at local events. Members of public are encouraged to bring sensitive documents such as medical records, tax forms, banks statements and utility bills. Read on to find out more.
Chain of Custody (CoC) is the paper or digital trail from the first enquiry to the control, transfer and last stage of downloading a Certificate of Destruction. When it comes to shredding of documents, media, products or packaging it is important for the data controller to map where data is being passed and to ensure security measures are in palce to protect the data. Read on to find out more.
We do have a range of lockable wheelie bins for confidential paperwork: we have 3 sizes of 2-wheeled wheelie bins for the collection of paperwork. 
Very! 100% of the paper we collect and shred is recycled into useful paper products. In fact, we go further in helping customers with their environmental responsibilities; not only do we recycle the paper we shred, we also plant trees for every 2000kg of paper we shred. Read on to find out more. 
Yes we do- the process is the same as our commercial shredding operations, except we visit your residential address. Read on to find out more about our Home Shredding Service. Read on to find out more.
Yes- customers often request we shred files directly out of archive boxes (or other containers) as this saves them the effort of transferring everything into sacks. If you wish to re-use the boxes we can return them empty once the contents have been securely shredded. Read on to find out more. 
All contents of boxes are tipped direct into the shredder. There is no need to transfer the box contents into shred sacks. Some on-site customers do choose to keep the boxes for re-use. If they are not retained by the customer they can be shredded too or baled up at Topwood for recycling. Read on to find out more. 
We recycle all the paper we collect. There are cases where we collect paper that has already been shredded.  The paper is graded at our facility and then compressed into mill sized bales so it can be delivered to the papermills for pulping into useable products.
Our industrial shredders can destroy lever arch files, ringbinders and box files. Shredding these files does contaminate the shredded paper and this limits how the paper can be recycled. To maintain our recycling record we request that customers advise in advance if the contamination rate is likely more than the 3% (by weight) tolerance. 
Yes.  The process of shredding and disintegration reduces hard-drives, CDs, VHS tapes, mobile devices and other physical data items to a powder-like material that can then be recycled.
This mechanical destruction eliminates the possibility of data theft and gives security and compliance mangers the total peace of mind that their media has been completely destroyed.
Tom Gilruth (MD) is pleased to announce that Topwood have been shortlised for a prestigious Shropshire Business Award.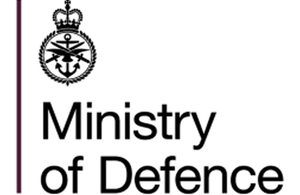 Any business that produces, handles or disposes of confidential waste is legally required to ensure it is managed correctly under Duty of Care legislation.
A console is a lockable, confidential paper disposal container and is a secure and efficient alternative to using office shredders. Consoles, also called receptacles or containers, are supplied free on loan as they are an integral part of a secure regular shredding service.  Each console safely holds up to 40kg of papers (approx 3 archive boxes worth of paper). Read on to find out more.
Many organisations use self storage facilities for storing their archiving. With GDPR due to come into effect in May-18 and constant pressure to deliver business efficiencies through lean processes it may be timely to examine whether self-storage still offers your business the best value for money compared to the offer of a professional records management firm like Topwood.
It was twelve years ago that we scanned our first archive box to a storage location. It is a privilege that the owner of the box is still a key customer today.  The many generous comments received this week have led me to reflect on our success.
Customer feedback about our service and staff is the most rewarding part of running a document and information management business.  Here are some thoughts on Topwood's success over the past twelve years and more importantly our plans for the next five!
Any organisation that retains personal data is a Data Controller and is bound by the terms of the Data Protection Act 1998 (DPA). This legislation sets out in 7 principles how data can be fairly and lawfuly used.
Our driver Mark was ill and so I had to takeover the driving of the shred truck (it was the first time in 9 months) - I had 9 customer visits to carry out, starting in the Crewe area and finishing in Manchester.
We are pleased to announce that we have been ISO 9001 certified for another three years. ISO 9001 is a Company Quality Management Standard, which ensures our customers receive the highest quality of service.
We are glad that Topwood ensure all staff are professionally trained and are fully vetted. Terrible news about the fraud investigation surrounding a man who worked for a document shredding company and who did not destroy bank records but instead shared them with thieves, according to court documents. 
UK law states Data Controllers (office managers), who subcontract the handling of their data to a third party (a data processor), remain liable for that data.  Data controllers must, therefore, be 100% sure that their processors have the proper processes and controls to protect their data.  A data processor with ISO 27001 accreditation has been independently audited to have the relevant processes and controls. Read on to find out more.
All Topwood's staff who come into contact with sensitive material are security vetted to BS7858. This level of vetting meets the requirements of shredding standard EN15713 and complies with HM Government Cabinet Office guidelines for Personnel Security Controls. Security vetting is completed on all staff prior to their engagement.
Cross-cut shredding involves a secondary action that cuts strips like those an office shredder would cut, into much smaller fragments. Shred size does matter - the smaller the fragments the higher the security.  Read on to find out more.
There are hidden reasons such as cost, time and health and safety issues, why the use of office shredders in your workplace could actually put your business at risk.
There are many security gaps in traditional paper recycling that may result in data breaches, potentially putting your business reputation at risk. Find out where gaps in your recycling process may exist.
Shredding companies can provide extremely cost effective solutions to data destruction, however customers must ensure that they outsource to an independently audited organisation. The best firms will be ISO 27001 accredited, which is a guarantee that their processes, personnel and procedures are independently audited to comply with the specified standards. Read on to find out how an ISO 27001 accredited firm can help you get ready for GDPR.
A professional shredding service is a sustainable process.
The law requires any business that handles waste to comply with EU Waste Directive 2008/98/EC. The waste hierarchy sets out the priorities for handling waste according to its environmental impact.
As the summer holidays approach now is the time to consider what could permit a data breach of confidential documents and personal data. Schools and colleges can be fined up to £500k for breaching the Data Protection Act.
Choose a shred size that suits. Topwood Shredding offers a choice of shred sizes depending on your industry'€s requirements. We have a standard shred size and a high-security shred size.
Confidential files need careful handling. Topwood archive boxes are designed to protect your documents, keeping them safe and secure. If you need to order some archive boxes please get in touch.
---